**SCROLL DOWN TO NEXT POST FOR MONDAY'S LINKY PARTY**
With our vacation only a few days away I wanted to finally try my hand at making Wet Bags. If you have never heard of Wet Bags they are simply zippered (or velco if you like) bags lined with plastic and they are great for storing wet bathing suits or any other wet item of clothing that you want to keep separate from everything else. I searched online for an easy tutorial and came across this one over at Little Birdie Secrets. I found it to be very easy to follow. Here's the finished product:
Just as I thought, the last one (the polka dot one on top) came out the best. Third times a charm, huh? I made 3 because we are vacationing with friends and didn't want to leave the little guy out. 🙂
On my first attempt I used clear vinyl that I had purchased from Joann's ages ago. I did not like using that at all. It kept sticking and it was not fun. For the 2nd and 3rd bags I used a plain medium grade white shower curtain. This one worked out great and I was really happy with how easy it was to use. 🙂
I'm linking up to these parties this week:
Raising Memories
Letting The Creative Juices Flow
Creative Share


Strut Your Stuff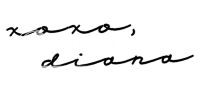 Due to the amount of content that is used without permission and proper credit, I am no longer allowing a full RSS feed. I value each and every reader so I hope you will click through and come visit!
XOXO
Diana
www.thegirlcreative.com