This Friday I'm having a Celebrating Home and a Gold Party at my house so I've been busy getting ready. And by busy I mean baking and cleaning and a little bit of crafting in between. Here's just a little glimpse of what I've managed to do in between all my "housely" duties:
Here are the Christmas Countdown blocks that I managed to finish in time for today, December 1.
I took an ordinary candle, brushed it with Mod Podge and rolled it in Epsom Salt just like Remodeling This Life did. It was super easy.

Tonight I tried a new recipe for my upcoming party. The hubs and the girls gave them their approval so that's good. Somehow I managed to resist the temptation to taste them. It helps that I have Weight Watchers in 2 days and I'm fresh out of flex points. lol

I may be MIA for the next few days but you can bet that I'll be back in full swing in time for our Creating Christmas Blog Fest starting Monday, December 7.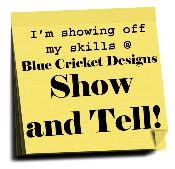 Due to the amount of content that is used without permission and proper credit, I am no longer allowing a full RSS feed. I value each and every reader so I hope you will click through and come visit!
XOXO
Diana
www.thegirlcreative.com