Guest Post: Love Sign by Young and Crafty
Hannah from
Young and Crafty
is here to share her "Love Sign" Tutorial with us. Be sure to stop by her terrific blog and say Hi!
It's been on my mind ever since I first saw it. When someone asked me to make them some wall art for their master bedroom I immediately thought of this!
She wanted the shabby chic look and here is what I came up with:

I used old pallets for my wood. I wanted the worn wood look.
Wood pallets are hard as heck-o-la to take apart!
They build them like they have to hold heavy materials or something…
I ended up cutting off both sides and then pulling the nails out of the middle part.
By this point I was dripping sweat. It was hotter than hades outside.
I don't even sweat like that when I work out!
I flipped all the boards over to the side I didn't want to use and then pieced two pieces together to hold the shorter boards together.
I used a combo of wood glue and about a million nails. I really don't think the wood glue did anything though.
Here's the front side. So rustic! I hated to paint them but had to so that they were more shabby chic-ish.
I gave the boards two coats of white and then wrote out the word love in pencil. Then just paint over your tracing until you get the thickness you want.
Then distress like crazy. I sanded over everything so that it wouldn't look like I had just painted the letters.
This was after all the sanding. I then glazed it with my favorite glaze (used here, here, & here)
And here is the final product which I "love"! This one is going to be hard to part with!
As you can see I had a few variations to the original. Obviously the white paint is different and I also had to turn the boards vertical rather than horizontal in order to get the size I wanted.
I sure hope she likes it!!
https://www.homestoriesatoz.com/
https://todayscreativeblog.net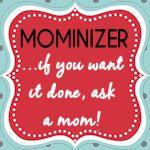 Due to the amount of content that is used without permission and proper credit, I am no longer allowing a full RSS feed. I value each and every reader so I hope you will click through and come visit!
XOXO
Diana
www.thegirlcreative.com