Hi HI hi! I've been feeling super guilty not having anything but parties to post and I finally had enough! I actually sewed up these frayed burp clothes about a month or so ago but was the queen of procrastination when it came to putting them through the wash so that they frayed and taking pictures.

I got the basic idea for the burp cloth from this tutorial but I didn't use Jill's pattern. I just cut my fabrics in rectangles and sewed, sewed, sewed. I have to say that I'm lovin how they came out.
This really was a super easy project. Even a beginner sewer can pull it off without a problem. Here's the run down on what I did:
I cut flannel, minky fabric and quilters batting into equal sized rectangles.
I layered them with minky fabric right side down, then quilters batting and then flannel right side up.
I used a lot of pins because minky can be a bit of a pain to sew with and pinned all the way around.
I then sewed all the way around.
I took my scissors and cut the quilters fabric as close to the seam as I could all the way around.
I took my scissors and made little snips all the way around being careful not to cut through the seam.
I finally tossed them into the wash so that they would fray a bit. I was a little worried that minky would not fray very well (I've never done anything frayed before and just wasn't sure how minky would do) but it did great.
You probably can't tell in the pictures but one cloth I rounded the corners and the other one I just left the corners squared.
I will be participating in these linky parties this week (insert little happy dance!) 🙂
P.S. Don't forget to click HERE to take advantage of the free 8×10 photo canvas that Canvas People is giving away.
P.S.S. Just 4 more days to take advantage of the Advertising Special we have going on for the month of October.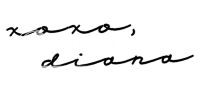 Due to the amount of content that is used without permission and proper credit, I am no longer allowing a full RSS feed. I value each and every reader so I hope you will click through and come visit!
XOXO
Diana
www.thegirlcreative.com