Handmade Gift Ideas – HELP!!
Help!!! At my church we do secret sisters. Basically it's like a secret santa but we do it all year round and then do a big reveal each January. Well, this year I liked to give my secret sister handmade gifts. I have been a serious slacker though in the gift department. The year just got away from me and I have not been a very good SS. And the thing is, it's one of my good friends. How terrible is that? Anyhow, her birthday is on Friday and I want to make her something but just don't know what. Here's what I've made her already this year (and go ahead, slap my hand……i do not have ANY pictures of what i've made/given her – what kind of blogger am i?????):
Tote Bag with candles and photo album inside
Sugar Scrub (2x)
Rice Bag/Bed Warmer
Apothacary Jar
Cook Books
What else can I make her??? I'm at such a loss. I'd love suggestions….and if you have links to tutorials, please leave them in the comments. Thank you, thank you, THANK YOU!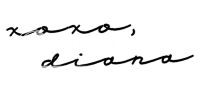 This post will be linked up to our favorite parties:
Skip to my Lou – Monday
Today's Creative Blog – Tuesday
Lucky Star Lane – Tuesday
Blue Cricket Design – Wednesday
The Trendy Treehouse – Wednesday
Somewhat Simple – Thursday
Fingerprints on the Fridge – Friday
Kojo Designs – Friday
Tatertots & Jello – Saturday
Under the Table and Dreaming – Sunday

Due to the amount of content that is used without permission and proper credit, I am no longer allowing a full RSS feed. I value each and every reader so I hope you will click through and come visit!
XOXO
Diana
www.thegirlcreative.com