Any Southern California Active Military People Around?
I know this has nothing to do with crafting but I have a friend who works for the game show Minute To Win It and they are looking for ACTIVE military people (spouses as well) to audition. You must be in the Southern California area. Please send an email to thegirlcreative(at)gmail(dot)com and I'll pass it on. 🙂
Thanks!!!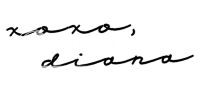 Due to the amount of content that is used without permission and proper credit, I am no longer allowing a full RSS feed. I value each and every reader so I hope you will click through and come visit!
XOXO
Diana
www.thegirlcreative.com