130+ Easter Ideas and Printables
My husband and my kids are all off this week so blogging has taken a back seat. And whew! I needed a little break! So that you don't think I've left you high and dry, I've rounded up a few, um, Easter ROUND-UPS for you that I found. Talk about inspiration overload! Enter at your own risk!
15 Christ Centered Easter Ideas from Remarkable Home
12 Fun Ways to Use Marshmallow Peeps from The Girl Creative
15 Lovely Spring Projects from Tried and True
20 Free Spring and Easter Printables from Mod Podge Rocks
13 Insanely Crafty Easter Ideas from Clumsy Crafter
34 Wonderful Easter Ideas from Tatertots and Jello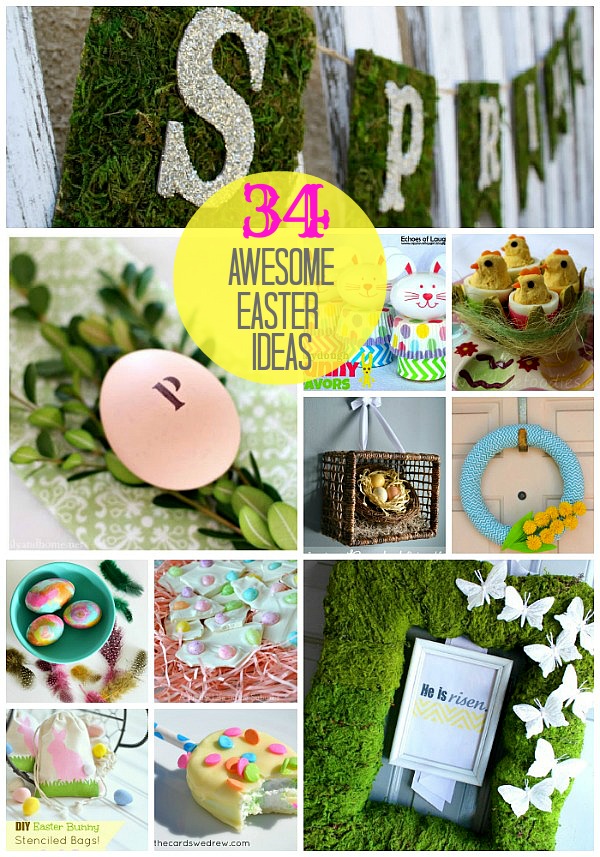 12 Creative Ways to Decorate Easter Eggs from The Girl Creative
15 Healthy Easter Ideas from Five in Ohio
Have a great week!!!