Double Chocolate Mint M&M Cookies
It's that time of year for Christmas Cookie Exchanges and these delicious Double Chocolate Mint M&M Cookies would be great to share at one!

If you sort of have a thing for chocolate and mint (like I do), these cookies are the thing for you! They are made from a basic chocolate chip cookie recipe but with a few minor additions.
Ingredients
1 Stick of Butter Flavored Crisco (equivalent to 2 sticks of butter)
3/4 Cup Brown Sugar
3/4 Cup Granulated Sugar
2 Eggs
1/2 Tablespoon Vanilla Extract
1 tsp Baking Soda
1 tsp Salt
2 1/4 Cup All Purpose Flour
1/2 Cup Unsweetened Cocoa
1 10 oz bag of Nestle® Milk Chocolate Chips
1 bag of Mint M&M's
Instructions
Step 1: Preheat oven to 350° *If you have a convection oven use the convection setting.
Step 2: Using your KitchenAid mixer with the paddle attachment mix Crisco, brown sugar and granulated sugar together until creamy.
Step 3: Add vanilla and 2 eggs and mix until combined well.
Step 4: Add salt and baking soda and mix until combined well.
Step 5: Slowly add flour and mix until combined. *You don't want to mix on a higher speed during this step because you'll get flour all over your counter. I usually do one cup at a time and then the 1/4 cup last and mix on low. Once it's mixed pretty well I turn my mixer up a little higher for about 10 seconds just to make sure all of the ingredients are mixed well.
Step 6: Add 1/2 C of unsweetened cocoa and mix until combined.
Step 7: Using a wooden spoon, stir in about half a bag of the chocolate chips and mint M&Ms.
Step 8: Using a cookie dough scoop drop a dozen large spoonfuls of cookie dough onto cookie sheet. Try to get them as round as you can. Add a few M&M's to the top of your cookie (optional) and bake for 6-8 minutes. Move to cooling rack immediately after removing from oven. Let cool.
These cookies are so rich and fluffy that you just may be able to stop after one. Maybe!
Grab a cup of coffee or hot cocoa and enjoy these delicious cookies, fresh out of the oven.
HOMEMADE CHRISTMAS COOKIES
For more cookie recipes, take a look at these!
Cranberry Almond Shortbread Bites
Christmas Molasses Ginger Cookies
Mint Chocolate Truffle Cookie cups
Cornflake Christmas Wreath Cookies
Peppermint Chocolate Cake Mix Cookies
Jelly "Popper" Cookies
Key Lime Pie Bars
Gingersnaps with Dark Chocolate Chips
Christmas Chocolate Thumbprints Cookies
Christmas Tree Brownie Pops
Old-Fashioned Gingersnap Cookies
Peanut Butter Cup Cookies
Holiday Confetti Sandwich Cookies
Lemon Oatmeal Lacies Christmas Cookie
Healthy Biscochos (Vegan, Raw, & Grain-Free)
Almond and Milk Chocolate Ganache Thumbprint Cookies
Rolo Stuffed Peanut Butter Cookies {Gluten Free}
Chocolate Mint Cream Cheese Cake Mix Cookies
Crispy Coconut Pecan Butter Cookies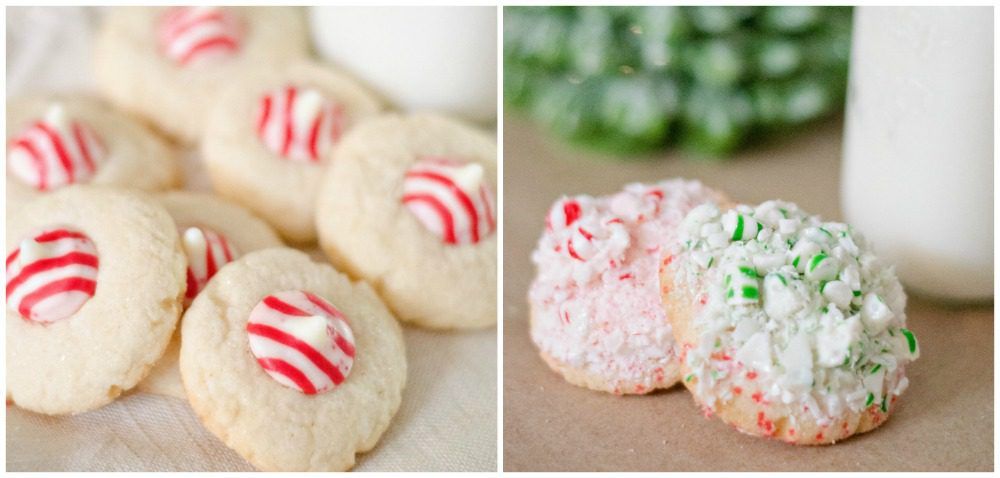 Candy Cane Frosted Sugar Cookies