My daughter loves to create – whether it is drawing, painting, arts and crafts – you name it, she loves it. It is my desire to nurture this passion in her, and with school out for Summer, it is also my job to find ways to entertain all of us. I doubt I am reinventing the wheel with this one, but boy did we have fun!
With a little bit of fabric paint, some water & paintbrushes, and a big white piece of fabric – an idea was born.
Watercolor on fabric 🙂
What was really surprising was to find out how much my younger daughter enjoyed it too! Up until now she has had to be really monitored with paint and such – otherwise it would have ended up all over our house.
But by bringing it outside and letting her have free range with it – she had a blast!
To create this watercolor look with the fabric paint, I simply added water to the paint and mixed it together. That's it! How easy is that?!!
And now the possibilities are endless with over 2 yards of fabric that my daughters created…
Looks like it is time to change my youngest one's diaper…lol
When is National Grandparents Day again??? I see some zippered pouches in our future 🙂
Just a quick note – after today I am going on Maternity Leave from posting for a month or so! With my baby due any day, I won't be able to keep up with a regular posting schedule for a while. I do hope you'll stick around though, because I will be back! And who knows, maybe I will pop in just to surprise you in the meantime :).
Thanks so much for stopping by everyone, and until next time – Happy Sewing!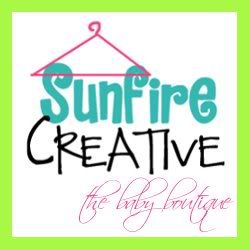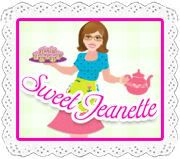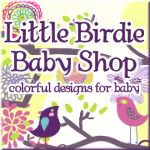 Due to the amount of content that is used without permission and proper credit, I am no longer allowing a full RSS feed. I value each and every reader so I hope you will click through and come visit!
XOXO
Diana
www.thegirlcreative.com