Quick Do-It-Yourself Sassy Curtains
My house has color in it, but it's muted…a sort of pale aqua, white with some wood tones…so I decided I MUST throw in some brighter colors before winter hits me and it's all white and dead outside.
I have been looking for curtains to replace the draperies that were here when we bought this house two years ago…they were beautifully made, lined, and had a serious pelmet. I cannot see myself paying hundreds of dollars for new curtains…so when I spied a bright green tablecloth on Target.com I decided to buy it and just see what it might look like. When it came, I loved it immediately and so did my little daughters. I didn't want to wait two more weeks for shipping so we drove half an hour to the newer Target in Branson, MO and I grabbed the last two tablecloths and high-tailed it home as fast as I could. My sewing machine bit the dust last year, so I have a borrowed old one that won't spin a bobbin…I have to add thread to the bobbin on the old machine and transfer to the borrowed machine.
More photos coming soon!
Step 1: Open package and pre-wash and/or iron fabric.
Step 2: Measure the size of your curtain rod (approx 1.5 inches for me)
Step 3: Fold the top of your tablecloth(s) over to the size you need and pin in place. You may iron this also. Match up the fabric of the tablecloths if you're making a second one. The fabric is usually the same on each piece, but sometimes if there is a bold pattern it won't match up when you hang them together. Luckily, mine were only slightly off and I didn't think anyone would notice the slight skew.
Step 4: Sew along the top of your new curtain to create the slide in space for the curtain rod.
Step 5: Hang up curtains and admire your handywork.
Barring any sewing machine problems, these pre-hemmed on all sides curtains should only take about 15 minutes to make (at the most!).
The tablecloth I purchased cost $19.99, then I bought two more (may stitch up some pillow covers too). If you need a longer drop you could sew and extra piece in a contrasting color to the bottom (or top). If you need a shorter curtain, remember to cut to length leaving enough fabric to fold over at the top for the curtain rod to thread through, that way you won't have any hemming to do.
Notice in my photo the curtains are not touching the floor…my dear husband will have to lower the curtain rod a bit…we forgot about that…hee hee.  Now to make a slipcover for my garage sale wing chair!
Thanks for reading! You can find me at The Blog Guidebook every day!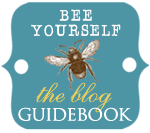 Due to the amount of content that is used without permission and proper credit, I am no longer allowing a full RSS feed. I value each and every reader so I hope you will click through and come visit!
XOXO
Diana
www.thegirlcreative.com