Q and A Time………and……..Just Something I Whipped Up

I have a confession to make. I miss crafting. I miss doing projects and then posting about them and then linking them up to other fun parties around the web. Seems like I have not had much time to do the things that I really love doing. When I started this blog it was for the intent of sharing my own projects and since then it has sort of evolved. I like the direction it's taken but sometimes I miss "the good old days".
In the month of September we have some new events taking place like Etsy Originals, our once a month link party where Etsy shop owners can add their shop to our link list. It's a great way to promote your business and hopefully gain some exposure.
The week of September 13 through 17 we have our Creative Chick Parade where bloggers will be linking up to specific projects like Mod Podge and Sewing on specific days. You can read more about it HERE.
It's going to be a fun month!
I would like some feedback though regarding The Girl Creative Blog in general. If you could answer these questions, I would really appreciate it:
What do you like best about The Girl Creative blog?
What would you like to see more of?
Do you think parties on both Mondays and Fridays are too much?
Would you like to see more giveaways or prefer to keep things just crafty here?
Do you love it just the way it is and wouldn't change a thing?
By giving me some feedback I can tweak the blog to help make it more appealing to you. Any feedback given will be greatly appreciated. 🙂
Link up your favorite projects below. Can't wait to see what you've been working on!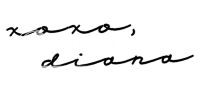 Due to the amount of content that is used without permission and proper credit, I am no longer allowing a full RSS feed. I value each and every reader so I hope you will click through and come visit!
XOXO
Diana
www.thegirlcreative.com