Just Something I Whipped Up
It's time for Just Something I Whipped Up, our weekly party where you get a chance to show off what you've been working on. Whether it's a furniture restore, a sewing project, an amazingly delicious recipe, a free printable, we want to see it! Grab a button at the end of the post, put it someplace on your blog so that others can share in the fun!
I've been dealing with some sick kids for the last 3 weeks so I haven't gotten around to posting our weekly GIVEAWAY DIRECTORY but everyone is better and it's up and running. Click HERE to add a Giveaway that you are hosting at your blog. Free advertising. Woo!!!
Did you miss the new Subway Art up on the blog? Click the image for download information!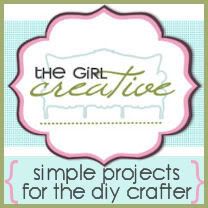 ::::::::Have a great week everyone::::::::
Due to the amount of content that is used without permission and proper credit, I am no longer allowing a full RSS feed. I value each and every reader so I hope you will click through and come visit!
XOXO
Diana
www.thegirlcreative.com