……..JUST SOMETHING I WHIPPED UP……..
Add a link to something YOU created.
Recipes, before & afters, sewing projects, mod podge, room re-dos, parties, etc. 
I'm looking to pin some fabulous projects to my new board "Best of the Best" from Just Something I Whipped Up so WOW me with your entries!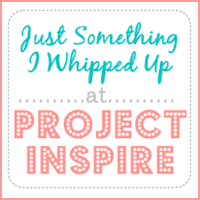 Due to the amount of content that is used without permission and proper credit, I am no longer allowing a full RSS feed. I value each and every reader so I hope you will click through and come visit!
XOXO
Diana
www.thegirlcreative.com