Just Something I Whipped Up
Hello friends!!! I am finally back from vacation and what a vacation it was! We started off heading down to Charleston, SC where we went sight seeing and I got the chance to meet one of my internet friends (sadly not Michelle, who was by the way, a wonderful host for my Monday and Friday parties while I was gone) which was totally awesome. From there we headed to FL to experience Disney with the kids and some friends. Ummmmm…………they would have been happy swimming in the pool the whole time! It was so hot and muggy so you can imagine the crankiness with the girls (and me too) but we definitely had a good time. I even took lots of pictures which I don't normally do on vacation.
So, I know I left you in great hands. Michelle held down the fort for me while I was gone by hosting my parties over at her fun blog, Dilly Dally and Flitter. I'm so grateful for that. 🙂
A few quick things before we get going with our party:
I'm still in need of tutorials for Teach Me Tuesday so please send them my way and be sure to put Teach Me Tuesday in the subject of the email.
I'm taking new advertisers for our sponsor section so if that's something that interests you, click HERE for details
I will continue to do blog designs throughout the summer so if your blog needs a little bit of freshening up or a full blown makeover, please let me know. You can check out my design blog HERE for pricing and samples of my work.
I am still going to do something food related and hopefully those plans will be announced soon. Most likely in the end of July or August sometime.
Alrighty, I think that's all the boring "business" I have for you so lets get to the party!
If you are new to The Girl Creative, let me explain how THIS linky party works:
Add a link below to a specific blog post not your main blog address
If you could grab a party button and pop it up on your blog someplace visible, that would be awesome. 🙂
Please do NOT link up giveaways, Etsy shops or websites.
Sewing, Mod Podge, Recipes, Room Re-do's, Furniture Revamps, Knitting, Organizational Tips, etc. are welcome.
Remember that fuzzy feeling you get when you see comments on your post? Make someone's day by commenting on their blog post. 🙂
I have big plans of getting my creative on during the summer and boy oh boy do I need some inspiration so bring it!!!!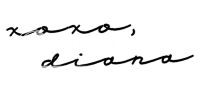 Due to the amount of content that is used without permission and proper credit, I am no longer allowing a full RSS feed. I value each and every reader so I hope you will click through and come visit!
XOXO
Diana
www.thegirlcreative.com