Just Something I Whipped Up
Welcome to another week of Just Something I Whipped Up. This weekend was my daughter's birthday party and boy am I glad that's over! I never want my kids birthdays to fall between the cracks when I'm busy working on other things so even though this party could not have come at a worse time, I was determined to do the best I could to make it special and memorable. In a perfect world I'd love to throw a beautiful backyard party with tents and a candy shoppe and balloons and all the fun stuff but since that was not happening this year we settled on a local place that had a great big room of bounce houses. Subtract the fact that the air conditioning was broken and the temperatures were in the high 90's, it was a good time. I think the goody buckets went over pretty well. The little guests seemed genuinely happy and surprised to be getting such a good "bag" to take home.
I promise to post pictures of the buckets and the cute little birthday outfit I made later on in the week. But for now, let's have some fun!
If it's your first time linking up, here's what you should know:
Add a link below to a specific blog post not your main blog address
Please only link up a project that is new to this party. Repeat submissions will be deleted. ** Your post does not need to be new but it must be something that you have not linked up to this party before on a previous week.
If you could grab a party button and pop it up on your blog someplace visible, that would be awesome. 🙂
Please do NOT link up giveaways, Etsy shops or websites.
Sewing, Mod Podge, Recipes, Room Re-do's, Furniture Revamps, Knitting, Organizational Tips, etc. are welcome.
Remember that fuzzy feeling you get when you see comments on your post? Make someone's day by commenting on their blog post. 🙂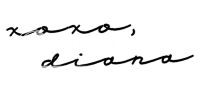 Due to the amount of content that is used without permission and proper credit, I am no longer allowing a full RSS feed. I value each and every reader so I hope you will click through and come visit!
XOXO
Diana
www.thegirlcreative.com