Just Something I Whipped Up – "VINYL" Edition with Giveaway from Choose the Writing
This week's edition of Just Something I Whipped Up is dedicated to VINYL LETTERING! I have to admit, I have never used vinyl before but I'm really itching to! I'm so undecided though. Can't figure out what saying I want but I'm sure some of you know just what you'd do with vinyl lettering.And now is the perfect opportunity for you to get your hands on some. Marni from Choose the Writing is giving away a $50 gift certificate to her shop. Can I just say "JEALOUS!!!"?? lol


Here is a bit about her business as well as some helpful information on the whole vinyl lettering process
***
First off, let me tell you about
our vinyl lettering business
. I started Choose The Writing a little over
5 years ago
. I had gone to a vinyl lettering home show and the prices were outrageously HIGH! I decided then, that I was going to start my own vinyl business, but
charging half
of what this other gal was charging. And that's how Choose The Writing was born!
So, about vinyl lettering.  With vinyl lettering you are able to personalize any room in the house! Vinyl lettering is an easy, and creative way to add personality and charm to walls, windows, doors, tiles, boards, and more! It offers many advantages over paint, especially since you can remove it off your walls with very little effort.  Vinyl lettering is great because it looks hand painted! There is no stencil involved. Words are placed on the wall in minutes and look like you hired a professional painter.
What do you do first?
First, you decide what kind of
phrase
you want? Where are you going to put your vinyl lettering? Next, you
measure the space
that you have available for the lettering to go on your wall/space. You pick
a font
that best suits your space that you are working with. And lastly, you pick the
color of vinyl
that you want! We have tons of fonts and colors to choose from!
How do you apply it? 3 easy steps! Decide how you want the word placed on the wall.  Then level the words on the wall using a ruler or level. Now peel back the paper and your words will adhere to the wall like wallpaper.  
How do you contact me?
Here are some examples of what you can do:
or email me at ChooseTheWriting@hotmail.com.  I would love to hear from you!


***
To win this fabulous giveaway, you can do one of the following things (just leave me a comment telling me what you did):
Visit Marni's main blog Sassy Sites and become a follower (or tell me you already are)
Follow The Girl Creative (or tell me you already are)….do you sense a theme here??? 😉
Subscribe via email or reader to The Girl Creative
Tweet or blog about this giveaway
Giveaway will end of Tuesday, January 18 at Midnight (EST) and a winner will be chosen at random. Please be sure to leave your EMAIL address in your comment if it's not available on your blog so that I can contact you if you win. 🙂
PARTY TIME!!!!
Please only link up projects that are using VINYL!! All others will be deleted (sorry!)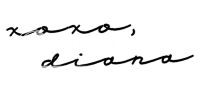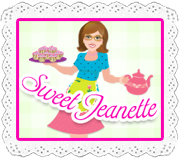 Due to the amount of content that is used without permission and proper credit, I am no longer allowing a full RSS feed. I value each and every reader so I hope you will click through and come visit!
XOXO
Diana
www.thegirlcreative.com