Just Something I Whipped Up & Father's Day Week Announcement
Happy Memorial Day Everyone! Holidays tend to be just another day around here because my husband is usually working and we have no family close by. So, while I hope to get some pool time in with my kids and maybe some yard work in, maybe some of you are busy crafting. 🙂
Before we get to our weekly linky party, I want to tell you about an upcoming Event during the week of June 14-18. It's Father's Day Week here at The Girl Creative. I will be on vacation with my family so I'm going to be relying on you guys to help me keep my blog up and running during the week I'm gone. I'm looking for readers to submit Father's Day projects/tutorials. You can submit them the same way you submit Teach Me Tuesday tutorials (which by the way, I'm running low on……….so keep them coming): email me the html code and I will schedule a post. Remember, they have to be Father's Day crafts. 🙂
Now, onto our weekly Just Something I Whipped Up blog hop. 🙂 If you are new to The Girl Creative, let me explain how THIS linky party works:
Add a link below to a specific blog post not your main blog address
If you could grab a party button and pop it up on your blog someplace visible, that would be awesome. 🙂
Please do NOT link up giveaways (giveaways can be added to our giveaways listing and you can get there by clicking HERE), Etsy shops or websites.
Sewing, Mod Podge, Recipes, Room Re-do's, Furniture Revamps, Knitting, Organizational Tips, etc. are welcome.
Remember that fuzzy feeling you get when you see comments on your post? Make someone's day by commenting on their blog post. 🙂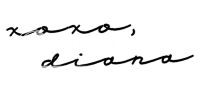 Due to the amount of content that is used without permission and proper credit, I am no longer allowing a full RSS feed. I value each and every reader so I hope you will click through and come visit!
XOXO
Diana
www.thegirlcreative.com