Inverted Pleat Peek-a-Boo Pocket!
Hello everyone, it seems today is a day for pockets for me! With my kangaroo pocket over at the Pattern Remix Series going on over at Me Sew Crazy, I thought it was only fitting to feature my inverted pleat peek-a-boo pocket over here :).
With the weather warming up, the shorts are coming out! And sometimes the fastest way to dress up a normal shorts pattern is with the pocket. I decided to have a little fun with some denim I had sitting around – and a little scrap fabric.
I give you, the inverted pleat peek-a-boo pocket!
To make this peek-a-boo pocket simply…

1. Cut (2) 4″ x 4″ squares, Cut (1) 4″ x 2″ rectangle of the main fabric. And (1) 4″ x 3″ of alternating fabric
2. Cut (1) 4″ x 4″ square in half, and sew to the 4″ sides of the alternating fabric
3. Now take the seam lines and fold in towards center, creating the inverted pleat.

4. Have the seams meet together in the middle
5. Press
6. Repeat for other pockets if you want more than 1, and baste stitch pleat to hold into place

7. Take the other 4″ x 4″ piece, and place right sides together with your new inverted pleat pocket, pin around side and bottom edge and sew
8. Turn right side out, push out seams and Press
9. Take the 2″ x 4″ piece and place right sides together onto the top of the pocket – approx. 1/4″ down from the raw edge. Pin and sew a straight line along the top edge.

10. Bring the flap up and Press. Fold down again, so that the fold meets the raw edge along the top of the pocket. At the bottom, fold fabric up one more time 1/4″ – so that the bottom seam and folded line meet.
11. Pin in place
12. Sew along outer edge of the flap, where it meets the pocket

13. Cut excess fabric from the seam
14. Fold over flap, so that the top of the pocket's raw edge is now covered, and the open flap seam is on the inside of the pocket. Pin down open flap.
15. Sew closed. I also sewed on a button for extra cuteness 🙂
And there you have it! It will take any skirt or pair of shorts from drab to fab…lol
Looking for more pocket wonderfulness? Don't forget to check out the Pattern Remix Series that is going on over at Me Sew Crazy, and the extra pocket added to Amy Butler's Cosmo Bag from her book Style Stitches!
Thanks so much for stopping by, and until next time, Happy Sewing!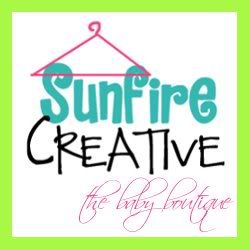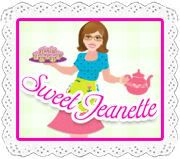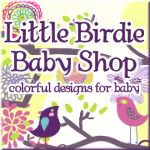 Due to the amount of content that is used without permission and proper credit, I am no longer allowing a full RSS feed. I value each and every reader so I hope you will click through and come visit!
XOXO
Diana
www.thegirlcreative.com