Goody Bag Ideas & Birthday Parties – Link Up!
So, my daughter is going to be 4 in a few weeks and since she's a Summer baby we always wind up just doing some sort of BBQ for her birthday. Well we decided enough was enough, this girl deserves a decent party and besides, she's been begging us for a party for the last year! Here is a peek at the invitation I made for her:
I want to do something unique and fun for her goody bags so I figured I'd get some help from all of you. If you have a post on your blog about a birthday party you threw, please link up below. Your post does NOT have to be about a goody bag (although I'll be indebted to you for life it is is!) but it DOES have to be birthday party related.
Can't wait to see the crafty goodness that you link up!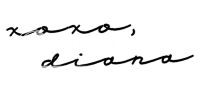 *If your link was deleted it's just because it was not birthday party related. Today's link up is just for birthday party and goody bag ideas. Please come on Monday to link up any other project. Thanks!! 🙂
Due to the amount of content that is used without permission and proper credit, I am no longer allowing a full RSS feed. I value each and every reader so I hope you will click through and come visit!
XOXO
Diana
www.thegirlcreative.com