First I want to say thank you to everyone who had such kind words to say about this blog. You all are really wonderful. 🙂 The consensus is to keep things the way they are but to add some more projects of my own. That is kind of my problem. I'm not the most creative tool in the shed, know what I'm sayin??? But, I'm a pretty good Copycat Crafter. So you'll probably see more "Copycat Crafts" than anything else but I'm fine with that if you are. 🙂
So, with that said, I too have jumped on the Gathered Clutch bandwagon! I've seen these in quite a few places and they are really cute! I followed
THIS
tutorial and managed to bang out this little number in about an hour.
There are a few imperfections but not bad for my first try. The fabric I used is from Heather Bailey's Nicey Jane collection and I purchased it at
Lola Pink Fabrics
.
The only change I made was in the overall size. I couldn't find an 8 inch zipper but I did find a 7 inch one so I just took an inch off certain pieces to make up for it. I picked up a few more zippers and cant' wait to make a few more. I think they'd make the perfect gift for just about any occasion.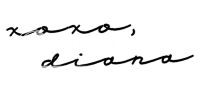 Due to the amount of content that is used without permission and proper credit, I am no longer allowing a full RSS feed. I value each and every reader so I hope you will click through and come visit!
XOXO
Diana
www.thegirlcreative.com