This Fall I'm going to be doing blog design again (BLOGGER Platform Only) and I will be revamping all of my packages and pricing. Before I do that, I wanted to offer a significant discount the next 4 days to the first 5 people to contact me and send in a deposit. It's been a about a year since I've designed for customers and I want to update my portfolio with some fresh designs.
By taking advantage of this, your blog will gain some exposure because as I add designs to my portfolio, I link them directly back to your blog. Also, if you have a business or Etsy Shop associated with your blog, I will add it to my Shopping Directory Free of Charge.
What you get is a custom blog header, coordinating solid or patterned background, grab button with code, plain text menu bar, and custom post and sidebar fonts for $30. 

I have never done a design package like this before in all the years I've done blog design and knowing first hand how much time, work and energy goes into a custom design, this is a really great deal! lol I will take your current layout (2 or 3 column) and redesign a custom look for you.
The following A la carte items can be added for a more custom look:
Signature – $3
Social Media Icons (Facebook, Twitter, Pinterest and RSS only) $10
Switch from 2 column layout to 3 column layout – $10
Custom Menu Bar – $12
Sidbar Titles (Up to 6) – $12
Please take a look at the Terms & Conditions located HERE before you contact me. A $20 non-refundable deposit is due before any work is begun and can be made via Paypal to dianamauromiller@gmail.com. If you have any questions, I will be happy to answer them for you. 🙂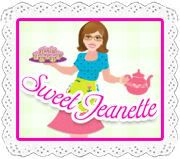 Due to the amount of content that is used without permission and proper credit, I am no longer allowing a full RSS feed. I value each and every reader so I hope you will click through and come visit!
XOXO
Diana
www.thegirlcreative.com