There was a large wall looming in my living room…I couldn't figure it out…what to put there??
Do you have a wall like that? My living room is awkward, so small framed photos didn't work. Then I purchased some 16×20 canvas photo prints…they looked odd too…and were expensive.
Trying to be creative and thrifty at the same time, I came up with this plan – I'd create my own canvas wall art that is cheap and easily changed with my whims (which I get a lot)! The papers I chose had browns in them, so I added some oranges and aquas to go with the theme of my decor and the fall season. If you tire of your color choices you can easily prime the canvases white again and choose another paper.
It's easier than you might imagine and you can come up with your own method, of course. Plus you can embellish this simple technique if you like more bling (collage, glitter, paint, rub-ons etc).
You will need:
12×12 inch white canvases (I purchased mine on sale at Michael's, 7 canvases for $15).
1 package of various scrapbook papers (also purchased a pack of 24 sheets on sale for $2.49)
HINT: pre-packaged paper does not have the bar code etc. printed on the back.
Choose some fun paper that you love and goes with your decor or seasonal theme
AND
You will also need Mod Podge, glue, paint brush and/or sponge, scissors
I created mine over a few days so I wouldn't get burnt out on this job…I decided to place 9 canvases in a square on the wall. You can choose less or more, just work with the space you have.
Step 1: Have your canvas ready before you start. Take your first sheet of 12×12 paper and run it under  a gentle stream of hot water, back side first, then the front until it is thoroughly wet. Wetting the paper prior to laying it on the canvas stops it from wrinkling so much (I tried Mod Podging directly and the wrinkles ruined it). Be careful not to pull on the edge or rip the paper at this point. It does get delicate when wet. Fold the paper over your two forefingers so you can place the paper squarely on the canvas half at a time. It takes a bit of practice to get lined up, but after the third try you should have it!
Lift each corner to add the Mod Podge as you go so you don't lose placement
Pour a blob and smooth with your fingers
Smooth the edge with your fingers, don't Mod Podge the top yet!


Step 2: After you've place the paper squarely on your canvas, take your Mod Podge and pour a little bit at a time under one corner of the paper…spread with your fingers or brush until the entire canvas and underside of the paper has been Podged.
Check for air bubbles and press down the sides as best you can. We will work on the edges after this has dried.
Step 3: Some papers are not quite 12×12, so they will cover the edges. Some are thicker than others, which makes a difference in how the paper dries. Allow to dry for about an hour. Now you can trim your edge if you want to. On a few I folded with my finger nail and then glued down the edges, which is very time consuming. On the last ones I took my scissors and trimmed off the excess paper all round.
Step 4: Take your paint brush or sponge and Mod Podge the top of the paper. Seal the edges as you go. Press out any air bubbles you see as you go. HINT: I used Gloss Mod Podge, but suggest using Matte, so you don't get the glare on your canvases when there is a direct light on in the room.
Canvases ready and waiting!
Step 5: Allow to dry for another hour or so. You may now add further embellishment, or ribbon edging if you like. I chose the simple approach (I mean, I'm covered in glue) so I'm now ready to hang my canvases.
Step 6: Measure out where you'd like your canvases to be on the wall. Hang with small nails, double sided tape, or Command strips (my fave!). I still have a lot of wall space left, so I might do three more canvases to create a rectangle on the wall! Those leftover empty canvases are calling to me!
Hope you have fun and enjoy. You might even think about letting the kids get in on this and do hand prints or drawings to hang in their rooms…or create holiday themed canvases that you can save from year to year.
Total Cost for Canvas Art – $20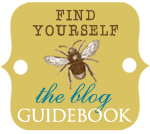 Due to the amount of content that is used without permission and proper credit, I am no longer allowing a full RSS feed. I value each and every reader so I hope you will click through and come visit!
XOXO
Diana
www.thegirlcreative.com