Coming Clean About Blogging………..this could take awhile!
I have so many thoughts swirling around in my head and sometimes when that happens I have a hard
time getting it all out AND making sense. I sometimes jump around a lot so I will do my best. Here goes……….
When I first started this blog in October of 2009  it was for the sole intent of having a place to post about the crafty projects I did. There weren't a lot of them in the beginning but I wanted to keep them separate from my personal blog which, by the way, I never post on anymore. I think I may have gotten the initial idea of a crafty blog from
Blue Cricket Design
. I have no idea how I found
Becca's blog
but I think that is what gave me the idea of creating a crafty blog. Somewhere down the line I had found some linky parties to participate in and I guess the thought of growing my blog intrigued me so I kept linking up and leaving comments and visting blogs (I found a bunch of great ones by looking through the blog lists on other crafty blogs like
Blue Cricket Design
) and I found myself gaining followers. I remember when I reached 200, I was beside myself. 200 people were interested in what I had to say??? So when I reached 500 followers I decided that maybe I could make a little money so I started selling ad space for cheap. Shortly after my 1 year Blogiversary I reached 2000 followers.
As my blog grew I found myself getting really caught up with comparing my blog to other crafty blogs. I felt like I was always trying to keep up with the Joneses. And many times I just felt feel inadequate and inferior and thoughts like these kept popping up in my head:
I'm not as creative as some of these other bloggers.
I don't have a great big house with a fancy craft room (my house is small and needs work!) to do my projects in.
I can never be part of the "in" crowd because I don't live in Utah (or some other big blogging area like Texas) and can never make it to all these conferences and Girls Night Outs.
Maybe you have gone through this too? It's awful isn't it? Funny how some of our real life insecurities carry over into the blogging world.
Over time I've come to realize:
That I'll never have a wreath for every season on my front door because I simply don't have enough space to store them. 
I won't be anyone's "go to" DIY girl when it comes to building things because I simply don't know how to use half the tools in my garage (although I REALLY want to learn! lol)
I won't have the most creative, original ideas because I simply just do better as a copycat crafter.
I probably won't have a new fresh post to share 2-3 times a day let alone 1 because I'm a mother first and I simply just don't have the time (and my kids make me crazy! lol).
And ya know what? Typing this all out has really made me accept all the things I'm not. I'm okay with this new direction the blog is taking.
So the list above is some of the things you probably won't find here but I can tell you what you will find at this blog:
A linky party every Monday (Just Something I Whipped UP) for others to share their projects and for me to gain some inspiration.
Copycat Crafts with the occasional "Authentic" Craft.
Blogging tips for making your blog look better because that is something I am pretty good at! (wink wink)
Posts about my kids from time to time because sometimes they are REALLY funny and I just feel like writing about it.

(See photo below for proof! My girls did this to Kole! lol)
Occasional Giveaways and Sponsor Posts
Guest Posts from our Resident TGC Contributors once a month.
Posts from the heart about parenting and my relationship with God. Maybe even a post about my weight loss journey (if I can ever get my butt into gear! lol)
I've decided to refocus the purpose of this blog. Of course I'd love it to continue to grow but I'm going to be true to myself. I've decided to discontinue advertising (AFTER all current ads run out so no worries if you are a current sponsor!)on my blog for the most part with a few exceptions here and there. I'm going to stop trying to keep up with the Joneses because it's impossible. I'm going to blog for fun again. I'm not going to stress if I go a few days without a new post. 
So, there you have it! I may lose some readers over this and that's okay. I realize I can't be everything to everyone so I will just be ME!Besides, there are so many WONDERFUL blogs out there that I'm sure what you don't find here, you will find somewhere else. Check out my sidebar for my favorite blogs!
You can expect to see a new design with these changes implemented by the fall. 🙂
XOXO,
Diana
p.s. If you made it to the end, THANK YOU for reading!!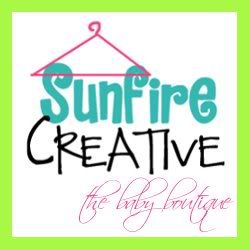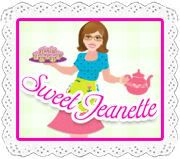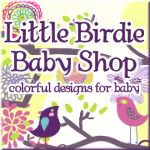 Due to the amount of content that is used without permission and proper credit, I am no longer allowing a full RSS feed. I value each and every reader so I hope you will click through and come visit!
XOXO
Diana
www.thegirlcreative.com