I created these adorable Valentine cupcake toppers and wanted to share with you. I used them for a Valentine's party for Sunday School and I will be using them for the Valentine's party at my daughter's Kindergarten class.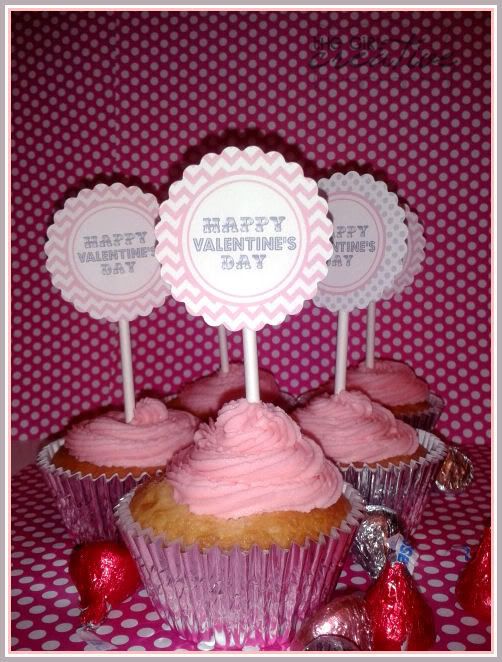 All you need is a 2″ scallop/circle punch, lolly pop sticks and some tape and you will be good to go!  
Please click on the image to download the PDF.
Please be sure to direct people to this post to download if you would like to share them.
Enjoy!!!
Due to the amount of content that is used without permission and proper credit, I am no longer allowing a full RSS feed. I value each and every reader so I hope you will click through and come visit!
XOXO
Diana
www.thegirlcreative.com